How to Style Cushions
Cushions can instantly transform the look of a sofa and also the whole room. A creative arrangement of pillows is like a mini artwork and a beautifully styled sofa can make a statement. Cushions are also an inexpensive way of refreshing a room for a new season. However putting together the right colours and patterns can be daunting, so here are a few tips to help you learn how to style cushions from London Essentials' interior styling experts.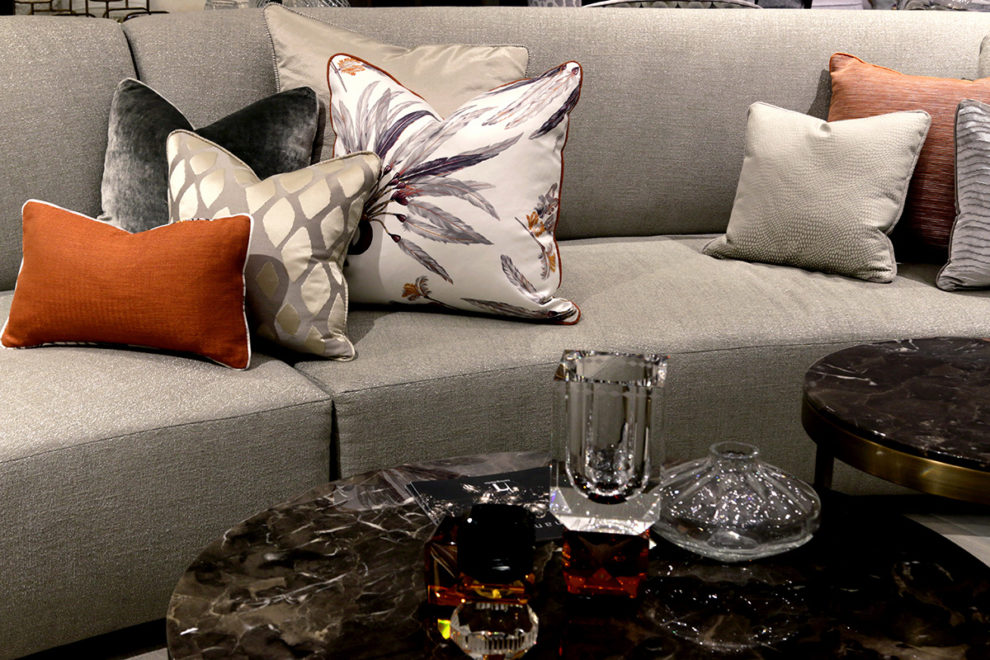 Colour Story
Start by deciding on the mood that you wish to create with your cushions.
Cushions can be used to bring a pop of colour to a space with a bold display. In contrast, an arrangement of cushions that are assorted hues of the same colour as the sofa is both soothing and elegant. These textured neutrals can create a calm and peaceful vibe.
Begin by picking a colour palette and then style within that palette. Be sure to use deeper and paler shades of the palette and work in some neutral tones too.

Layer, Layer, Layer
Layer different sizes and shapes to allow all cushions to be on show at once. If in doubt about how to style with layered cushions, start with a large square cushion, layer a smaller square one in front, and then finish with a rectangular cushion.
Pattern and Texture
Combine patterns by varying the sizes of the patterns with large and small scale designs to create balance for the eye to avoid disorder.
Mix textures, especially when using solid colours. Use a combination of fabrics such as velvet, woven fabrics, linen, leather and so on. Work in cushions with interesting details such as embroidery, quilting or metallic features.
For a basic arrangement, start from the outside and work your way in. Odd numbers are visually appealing, so work in numbers of three or five for a classic size sofa. For a less formal look, style cushions on one side of the sofa.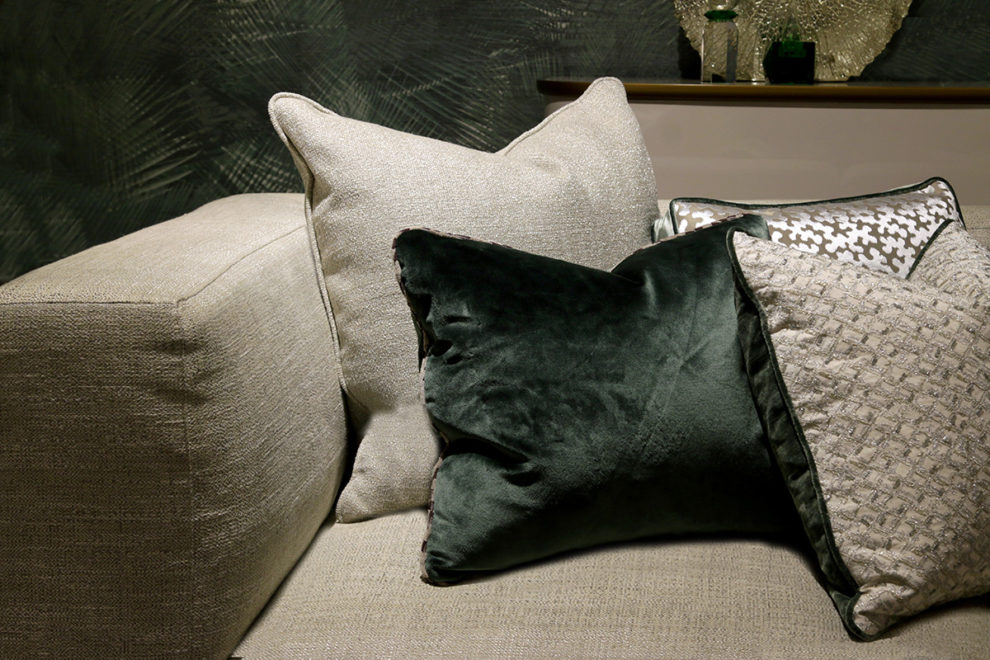 Finishing Touches
Add a throw or sheepskin for further texture and warmth, keeping it neutral or within the same colour range as the cushions. Throws look beautiful folded neatly over a sofa arm or back, or draped more casually for a laidback feel. Keep throw styling asymmetrical to maintain a relaxed style.
Finally, 'chopping' the cushion refers to plumping the cushions followed by creating an indent in the top of the cushion. It works best with feather and down filled cushions, such as London Essentials' range of cushions, and gives an inviting and plump form to the pillow.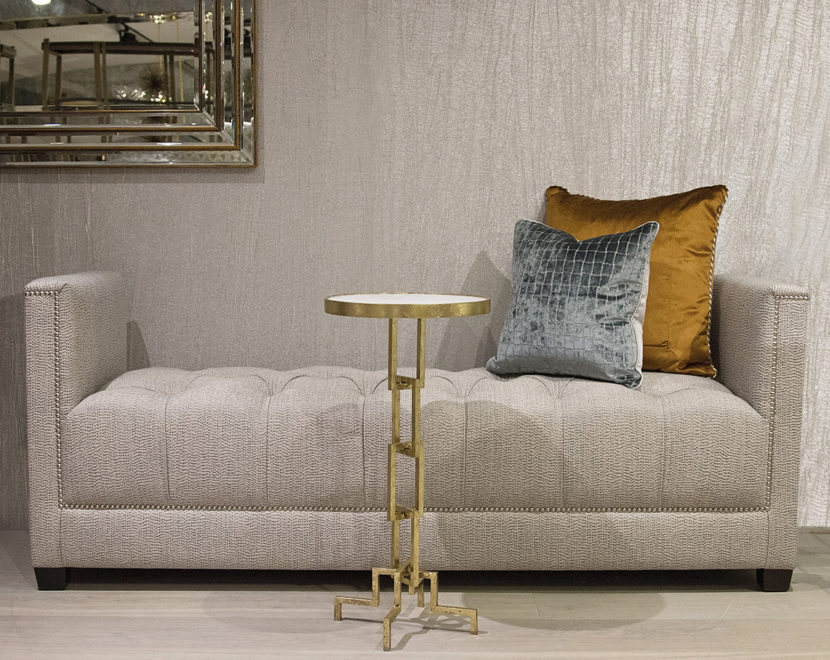 Be inspired by these cushion combinations from London Essentials, mixing texture, colour and pattern. Which is your favourite? Shop the full range, with new designs added regularly.