Arte Wallcoverings
London Essentials is excited to introduce a range of wallcoverings from the innovative designers at Arte. Produced predominantly in Belgium, the Arte wallcoverings are made using an environmentally friendly process. Arte prides itself in being trendsetting, not trend-following, with ground-breaking ideas fashioned with every new collection release.
Branching out From Paper
The Arte collections are deliberately named 'wallcoverings' rather than wallpapers due to the usage of an array of exciting materials and techniques. For example, the Revera collection explores many techniques such as patchwork, flock finishing, foil and woven fabric. The Signature collection uses linen as its base material because of its durability, natural qualities and effortlessly elegant style. The Oculaire range is based on handwoven sisal, a strong fibre providing lots of texture and an exotic vibe.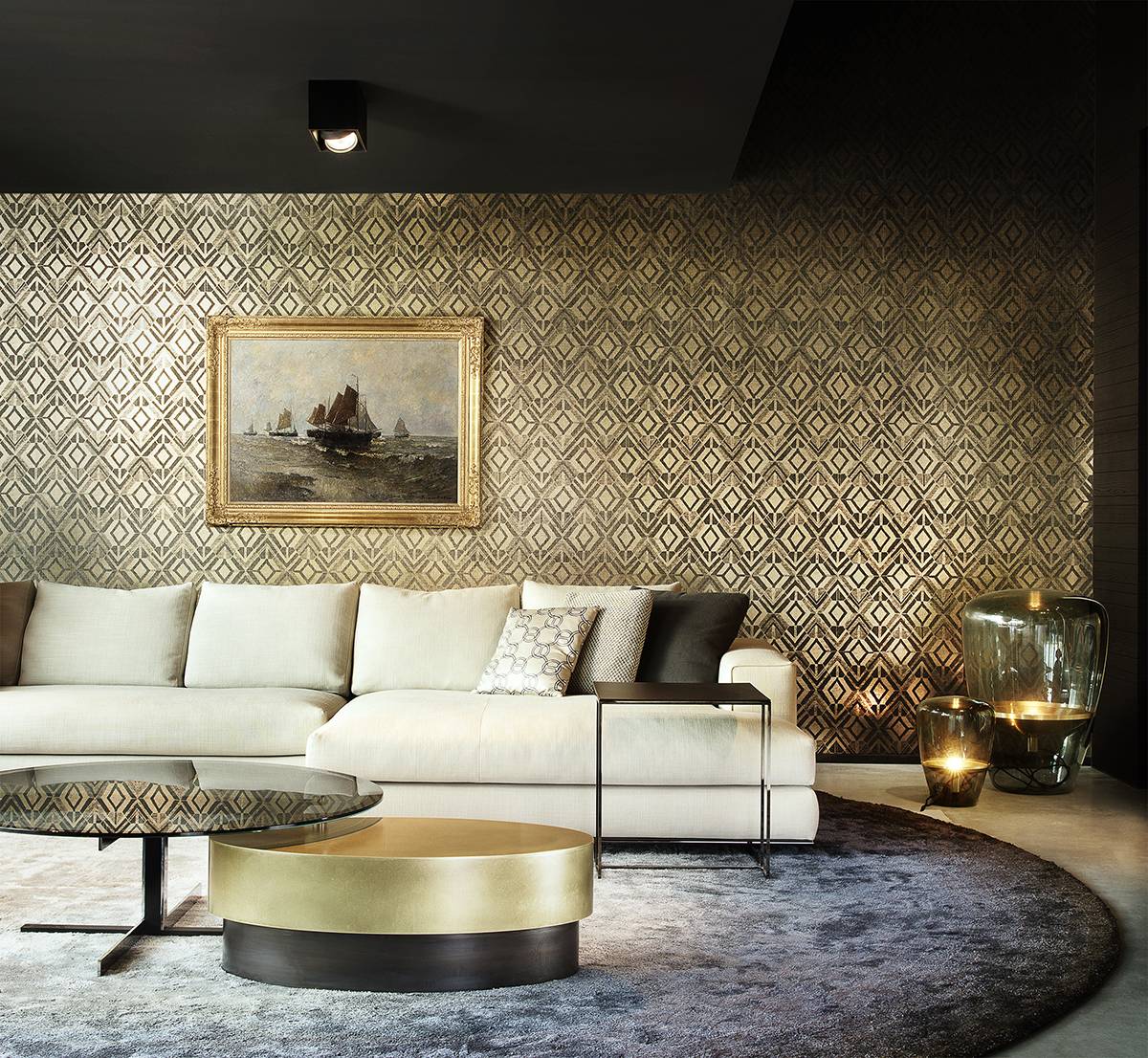 These techniques push the boundaries of wallpapers as we know them as well as serve a practical function. Fabrics, unlike paper, are less likely to shrink and stretch when pasted onto the wall, and offer amazing textures.
Breaking the Rules
Why have flat walls when you can have three-dimensional? Arte use thermoforming techniques to create a radical 3D relief wallcovering with a soft suede finish. The different designs add a woven cane effect, tiles or parquet to the walls. The pioneering Spectra range is playful as well as sophisticated and is sure to create a show-stopping element to an interior.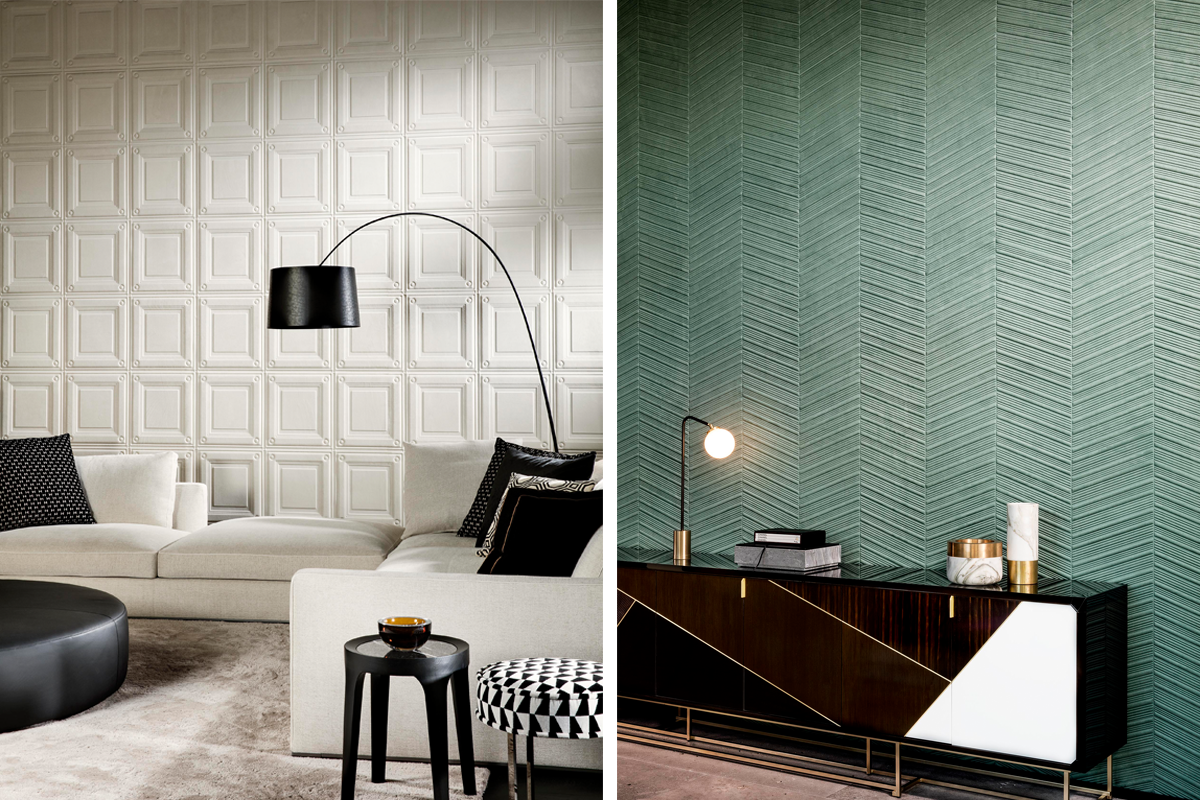 Be inspired to think beyond the walls; the Spectra range also looks stunning applied to furniture such as sideboards or bedheads.
An Element of Surprise
The wallcoverings regularly play on the trompe-l'oeil effect, which literally means to 'deceive the eye'. The Oculaire range uses geometric pieces of sisal fibre that are skilfully cut and pasted by hand in a pattern that gives a three-dimensional effect.
The Monochrome collection uses shiny relief inks printed onto matte surfaces to add depth. The patterns create the effect of tiles, mosaics, wood grain, and embossed leather to bring a worldly dimension to an interior. These wallcoverings transform throughout the day, shifting patterns as the light moves across the wall in a magical way.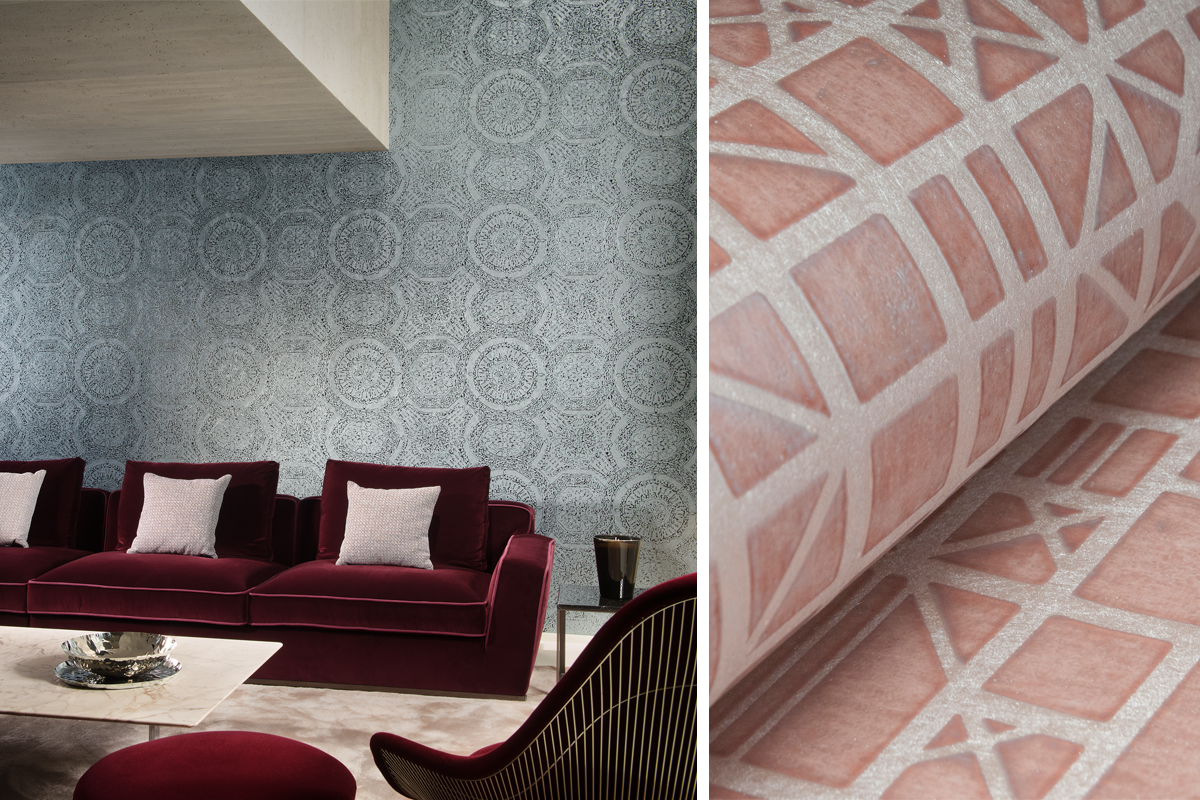 Browse our range of Arte wallcoverings and get in touch with the team at London Essentials for advice on your wallcoverings project.