Summer is almost upon us; roses are blooming, the windows are being flung open and the summer soirees are in the calendar. This is the time to get your indoors (and outdoors) ready for long balmy evenings relaxing with friends. The concept of escapism for interior design is something trickling into many lives because of the idea of escaping technology and enjoying the moment. Continue reading for our ideas on how to transform your winter hideaway into a summer "staycation".
Get outside
Whether you have a patio, garden or balcony, ensure you are making the most of outdoor space. Dust off the garden chairs and barbeque so they are ready to go at the first sign of sunshine. Invest in some outdoor cushions, lanterns and candleholders to enable you to relax in comfort all day and evening, and keep you ready for summer guests.

Entertaining
Summer is the time to be sociable. Light, warm evenings call to be spend with guests at home and even extend invitations from the weekend to weekdays. With a few dishes prepared the night before, all you need to do is whip up a few summer cocktails and make the most of the 10p.m. sunsets.
Style up your cocktail making station with a bar cart, cocktail shaker, a couple of new bottles of spirits for mixing and fresh pineapples for a tropical vibe. Use a colourful tray to ensure drinks go straight from the home to the garden.
Take it to the Beach
Whether or not a holiday is on the cards this summer, it is still possible to bring that beach ambiance home with a touch of summer escapism for interior design. Use natural pieces like sculpted driftwood as simple decoration and frame peaceful beach shots to distribute around an interior. Mix up some classic beach side cocktails such as piña coladas and mojitos to drink alongside the barbecue this summer. Serve up nibbles in seaside inspired dishes like the Two Bowl Shell Stand and  Shell Plate, while guests wait for that perfectly seared steak. Let them lounge with a touch of beach hut luxury with the bold striped Chair and Chaise in Ralph Lauren fabric, now half price online.

Add Flowers and Foliage
Flower arrangements and fresh foliage are all the rage this season. Bring in tropical plants of different heights to arrange along shelves and add vegetation to the home. Dusty pink and muddy tones, meadow flowers and plenty of greenery are set to be on trend this season. Plants such as String of Pearls and Mother in Law's Tongue are popular choices for house plants. Display in a vase or planter to suit your décor.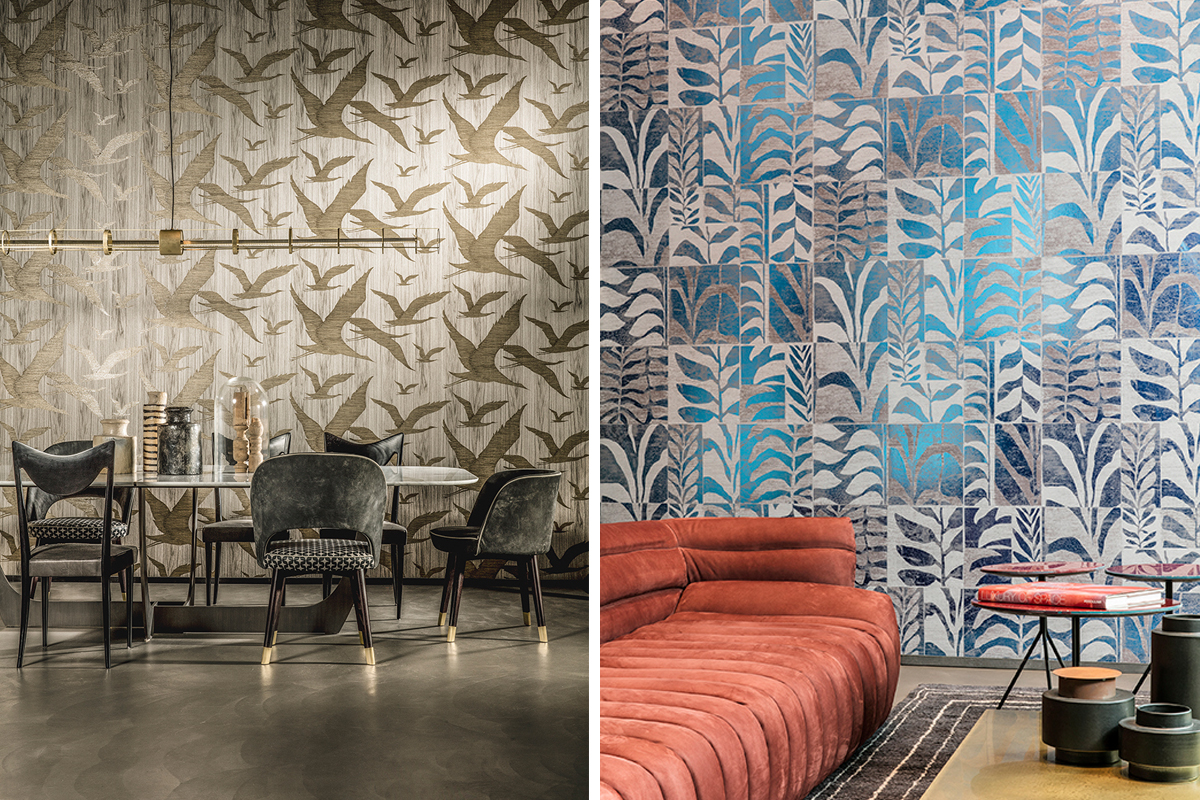 Get Wild with your Décor
Summer 2017 is all about tropical patterns and ornaments. Update cushions with fresh and vibrant leafy prints for indoors and outdoors. Pieces like the Lotus Flower are perfect for adding nature with a touch of glamour. Bird figurines such as a crane, flamingo or ibis are a playful way to add some quirky character to a space. For a bolder look, cover a wall or two with a wallcovering from the Ligna range – inspired by textures found in trees, roots and wildlife, this collection has a fairy tale feel to it.
Reflect the sunny weather outside within the home this summer with these simple updates to embrace escapism for interior design.