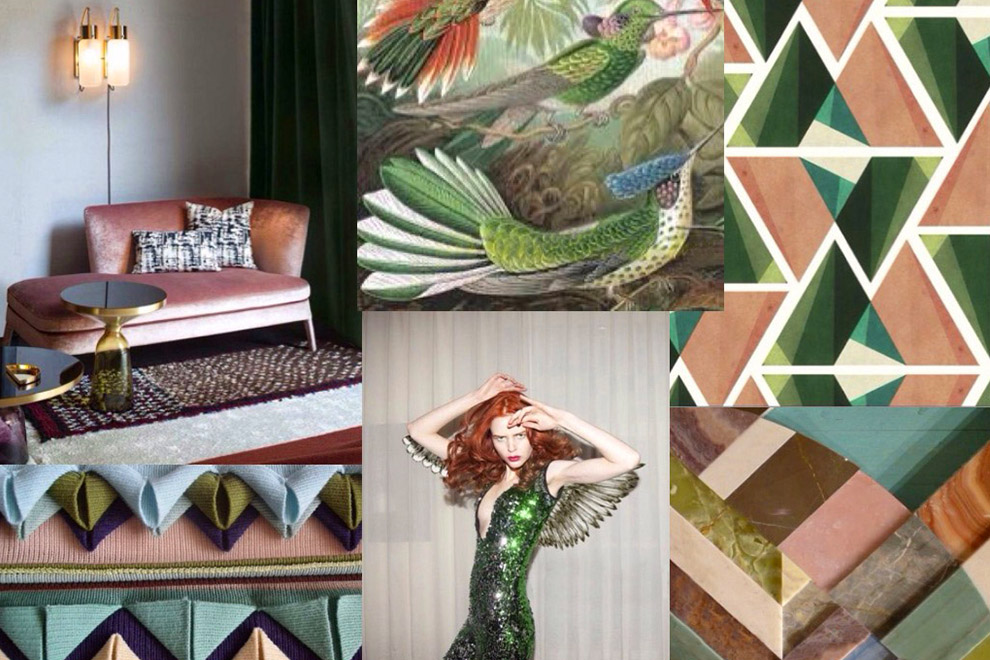 Pantone's 2017 Fall Colours in Interior Design Pantone's 2017 Fall Colour Palette for London is a strong one, with bright Flame Scarlet taking the lead along with warm classics like Copper Tan, Toast and Primrose Pink.
Combine flowing natural forms with sharper geometric shapes for a beautiful contrast. Tones of exotic green and warm pink create a retro vibe with a feminine touch. Bring the two colours to life by using various textures such as plush velvet, crystal glass, and painted porcelain pieces.
With a cooler spell hitting London lately, we have chosen our favourite colour pairings to demonstrate how to use Pantone's 2017 Fall Colours in interiors. See our guide to discover our recommendations for the shapes and textures to work with for some of these exciting hues.